Community Outreach
The purpose of our Community Outreach is to stimulate the knowledge and love of gardening, promote conservation of trees, plants, and wildlife, and beautify our homes and gardens. We partner with other local organizations to achieve these goals.
Here are the different projects that we have to achieve this ongoing goal:
Civic Plantings
Other Civic Projects
Holiday Wreaths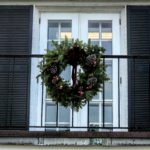 As a member of the Glastonbury Council of Garden Clubs, we provide Holiday Wreaths to Welles Turner Memorial Library, the South Glastonbury Library and The Riverside Community Center. Each of the three garden clubs purchase, decorate and hang wreaths during the first week of December at the above listed locations.
Senior Outreach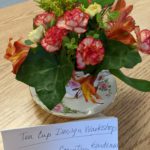 We work with Glastonbury Health Care Center to provide floral design workshops for their "Red Hat Ladies" Group. We do two workshops each year one in the summer and a Holiday Workshop in December.
Partner Organizations
Glastonbury Partners in Planting
Town of Glastonbury
Glastonbury Pollinator Pathway
Welles Turner Memorial Library
Historical Society of Glastonbury