Programs 2020-2021
Wednesday, January 13, 2021
Partners in Planting of Glastonbury
Pam Eudowe, President of Partners in Planting will give a virtual presentation about the organization and how Evergreen Country Gardeners might partner with them for community projects.
Wednesday, February 10, 2021
Around the World in 80 Gardens
Dr. Richard Benfield will give a virtual Powerpoint presentation on gardens throughout the world. Dr. Benfield is a retired professor of geography at Central Connecticut State University. He taught courses in tourism connected with culture and conservation. His book "Garden Tourism" was published in 2013. Dr. Benfield is an entertaining speaker and you will learn while you enjoy his talk!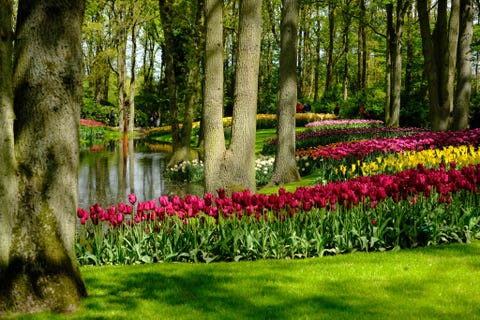 Wednesday, March 10, 2021
Songbirds of the Northeast
Naturalist John Root will give a virtual Powerpoint presentation featuring both photographs and recordings of our region's songbirds. The role of the song in these birds' lives, as well as their diet, social behavior and other adaptations of survival, will be discussed. You will also learn how to provide an attractive habitat for songbirds.
Wednesday, April 14, 2021
Native Plants for Your Connecticut Garden
Pamela Cooper. from the University of Connecticut Home and Garden Department, will talk to the club about the range of native plants to fill your garden. This will be a virtual presentation.
Wednesday, May 12, 2021
Black Bears in Connecticut
Connecticut master wildlife conservationist Paul Colburn will talk about the natural history of black bears in Connecticut and give an overview of black bear habitat, diet, behavior, reproduction and current research efforts. He will also give practical recommendations for coexisting with our black bear population. This is scheduled to be a virtual program.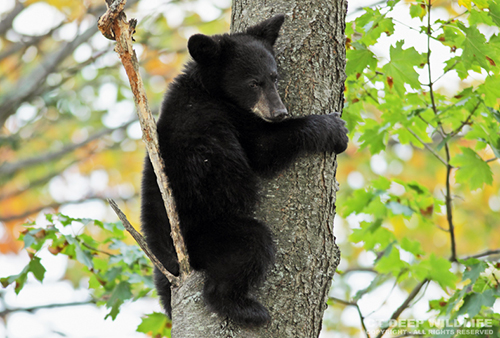 Wednesday, June 9, 2021
Tour of Wickham Park and Annual Dinner
Wickham Park, a nonprofit, private foundation in Manchester, contains 280 acres of gardens, open fields, woodlands, ponds, picnic areas and sports facilities. Entry to the park is $7.00 per car. We will have a tour of the park followed by a picnic dinner and annual meeting at a reserved picnic area. Details to be announced closer to the date.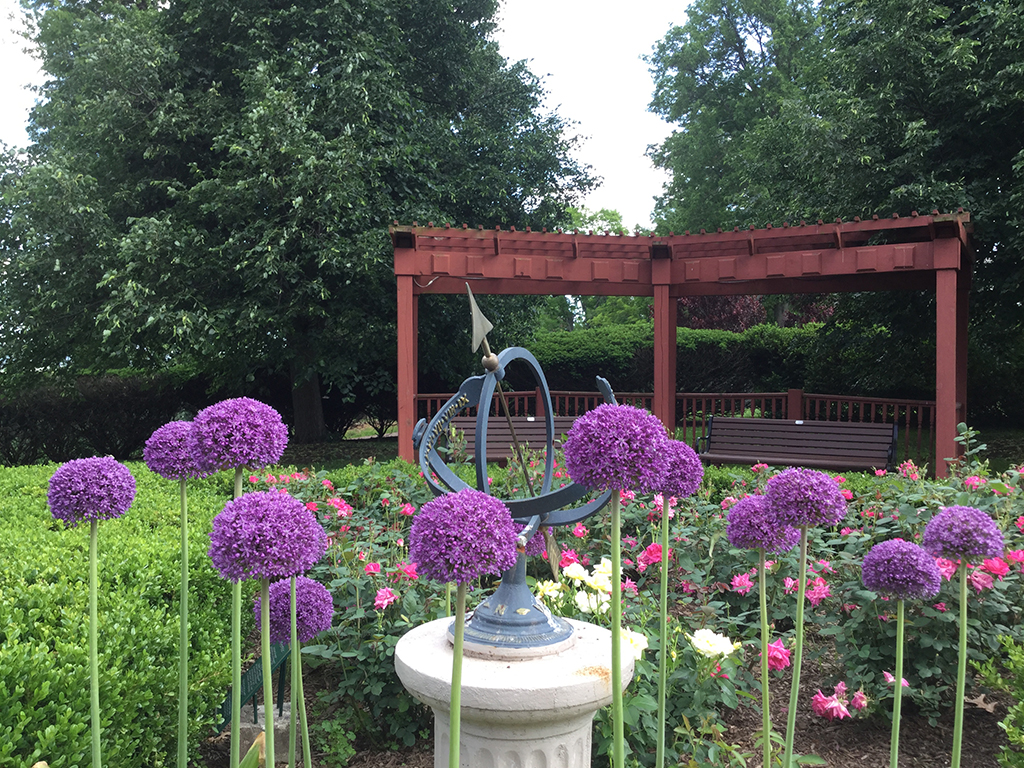 Programs for 2019-2020
Sept. 18, 2019
Connecticut's Historic Gardens
Laurie Masciandaro, Site Manager of Historic New England's Roseland Cottage, Woodstock, CT will speak on Connecticut's Historic Gardens at Country Gardeners Garden Club on Wednesday, September 18th at 7 p.m. at the Riverfront Community Center, 300 Welles Street, Glastonbury, CT. Ms. Masciandaro will share the history and beauty of the gardens that comprise Connecticut's Historic Gardens, representing 15 historically significant gardens across the state. She is a graduate of the University of Washington, Seattle and holds a Masters in American History from UConn. The public is welcome. Refreshments begin 6:30 p.m. with the program at 7 p.m., followed by the club's Business Meeting.
Location: Riverfront Community Center, Glastonbury, CT
October 16, 2019
From Field To Fine Art
Juried Artist To Explore Gourds and Art
The public is invited to explore the question "How does a raw, hard-shelled gourd become a piece of fine art?" on October 16th at the program "From Field to Fine Art" sponsored by Country Gardeners of Glastonbury Garden Club, at 6:30 p.m. at the Glastonbury Community Church meeting room, 113 Stancliff Road, Glastonbury.
Ceil Rossi, a juried gourd artist, will discuss how a piece of "nature's pottery" progresses through the stages of growing, drying, cleaning, woodturning, and carving. Ms. Rossi teaches at the Farmington Valley Art Center, Windsor Art Center & her own studio in Agawam. While in Arizona, Ceil was President of the Southwest Gourd Association and a juried member of the Arizona Art Alliance, American Gourd Society & the prestigious Sonoran Art League. Currently, Ceil is a member of the Massachusetts Cultural Council. She will show a variety of gourds from the deserts of California, Arizona and other locations, at the October meeting of Country Gardeners.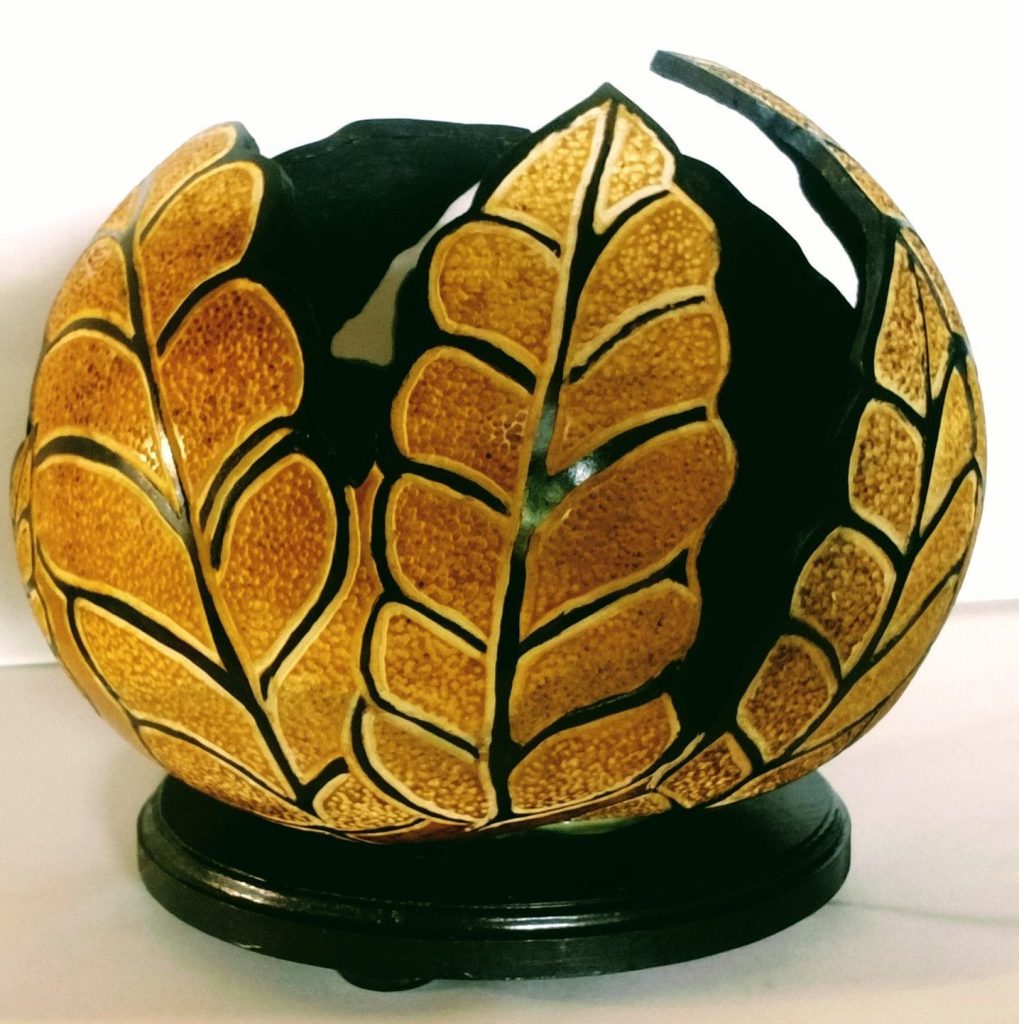 November 20, 2019
Making A Difference For Wildlife One Plant At A Time
Presented by Peter Picone
A Country Gardeners of Glastonbury Program co-sponsored with Evergreen Garden Club
Learn how you can make a difference for wildlife in your surroundings by the plants you choose to plant and their arrangement. Plants are the foundations of habitat. Native plants are best at providing songbirds, hummingbirds and beneficial insects with seasonal food and cover. When you choose a plant for your property, consider it's "ecological function" and how it enhances wildlife habitat.
Meeting Place: Glastonbury Community Church, 113 Stancliff Rd, South Glastonbury, CT
Meeting Time: 6:30 – 7:00 Light Refreshments will be served. 7:00 – 8:00 Lecture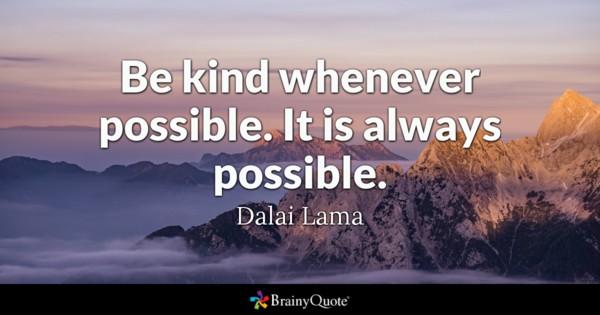 January 15, 2020

Tired of Winter? Get An Early Start on Gardening
Container Gardening For Ornamentals And Vegetables
Presented by Thomas Rathier Connecticut Agricultural Experiment Station
Learn how to combine ornamental plants with vegetables for the best of both worlds. Tom will intrigue us with his masterly demonstrative container.
Basics of container culture to be covered include understanding of
how plants grow in containers, potting media, fertility, water requirements and pest management. His demonstration container will intrigue the audience .
"Anyone who thinks that gardening begins in the spring and ends in the fall is missing the best part of the whole year. For gardening begins in January, begins with the dream." – Josephine Nuese
Meeting Place: Riverfront Community Center, Glastonbury, CT
Meeting Time: 6:30 – 7:00 Light Refreshments will be served. 7:00 – 8:00 Lecture
February 20-23, 2020
Connecticut Flower and Garden Show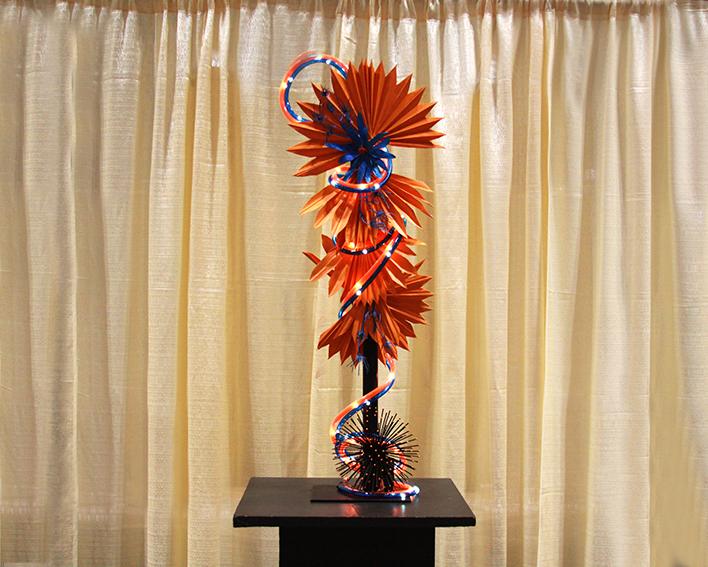 "Spring into Connecticut" is the 39th year the Federation has staged a State Flower Show in conjunction with the CT Flower and Garden Show. Club member, Trish Manfredi is on the agenda to give a program. Last year her presentation was well attended by over 100 show attendees and other garden club members!
Connecticut Convention Center, 100 Columbus Blvd. Hartford, CT
March 18, 2020 -CANCELED
How To Plant, Grow And Care For The Four Types Of Hydrangeas
Presented by Chris Valley Pride's Farm Nursery
Popular "Jewels of the Garden", everyone loves Hydrangeas. Most bloom from early spring all the way into fall. The large flowers come in a variety of shapes, colors, and sizes. From the common names of mophead, oak leaf, lace cap, bigleaf, and panicle to the botanical names of macrophylla, panniculate, arborescens, and quercifolia, Chris will sort the types and will inform us about the care these beautiful plants need.

Meeting Place: Riverfront Community Center, Glastonbury, CT
Meeting Time: 6:30 – 7:00 Light Refreshments will be served. 7:00 – 8:00 Lecture
April 2, 2020 -CANCELED
Pesticides: Can we live without them and Improving water quality through gardening
Presented by Alicea Charamut Executive Director, Rivers Alliance
An Evergreen Garden Club Program co-sponsored with Country Gardeners of Glastonbury
Rivers Alliance, a state-wide environmental non-profit focusing on clean water issues and health aquatic habitats, will discuss the latest information on pesticide use and ways landscaping and gardening can protect our precious water supply.
Meeting Place: Glastonbury Community Church, 113 Stancliff Rd, South Glastonbury, CT
Meeting Time: TBD
May 20, 2020-CANCELED
"Decorated Grapevine Wreath" Workshop
Presented by Trish Manfredi
Vines from the Joseph Preli Farm and Winery in South Glastonbury will be formed into basic wreaths by Trish for each person who signs up.
Meeting Place: Glastonbury Community Church, 113 Stancliff Rd, South Glastonbury, CT
Meeting Time: 6:30 – 7:00 Light Refreshments will be served. 7:00 – 8:00 Demonstration and hands on workshop

MAY Garden Mart-CANCELED
Saturday May 9 from 8:00am to 12:00 noon
Chamber of Commerce Lawn and Parking Lot
June 10, 2020-CANCELED
Garden Club Dinner
Meeting Place: Manchester Country Club
Meeting Time: TBD