Programs for 2022-2023
Most programs for 2022-2023 will meet in person at 6:30 p.m. at the Glastonbury Community Church, 113 Stancliff Road, unless otherwise noted. Masks are optional for those attending. The Executive Board closely monitors national, state and local guidelines and requirements for COVID-19.
We will have two Zoom meetings in January and February 2023, both at 6:30 p.m.
Welcome Back!
Wednesday, September 14, 2022 – Glastonbury Community Church (6:30 pm)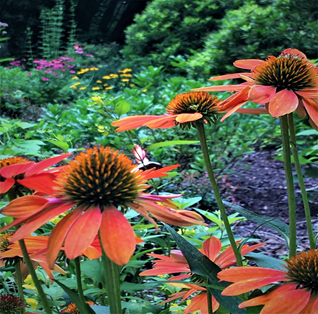 Join us in September to share garden bounties. Bring items from your garden or purchased items such as pies, baked goods, jams, jellies, relishes, salsa, flower arrangements, wreaths, and notecards. Guests are welcome. There will also be a tag sale for gardening items you wish to donate – books, magazines, pots, vases, and tools.
Let's share the bounty!
Wednesday, October 12, 2022
Members-only Business Meeting – Glastonbury Community Church (6:30 p.m.)
We will have our October meeting and social time this evening. Our October program is a joint program with Hill and Dale Garden Club the following day.
Thursday, October 13, 2022 at 12:00 p.m.
Joint program with Hill and Dale Garden Club – Glastonbury Community Church
Maximizing Space in the Garden: Creating More of a Good Thing
with Tovah Martin
Whether you're gardening in a neighborhood or on a sprawling estate, you want to garden efficiently, prolifically, sustainably, and beautifully. Gardening smartly will conserve your resources. This lecture focuses on all the points on your checklist. A layered garden not only maximizes space, but also creates hardworking habitats. It fulfills a balance between what you need and what nature needs. Using her own garden as an example, Tovah describes how to create layers in varied habitats including perennial, berry, and vegetable gardens. The result is visually fulfilling, low maintenance, and mulch-eliminating when plants grow wall-to-wall. This lecture shares how that serves our needs, as well as, the needs of pollinators and other creatures. You can expect to hear many innovative ideas beyond the usual solutions.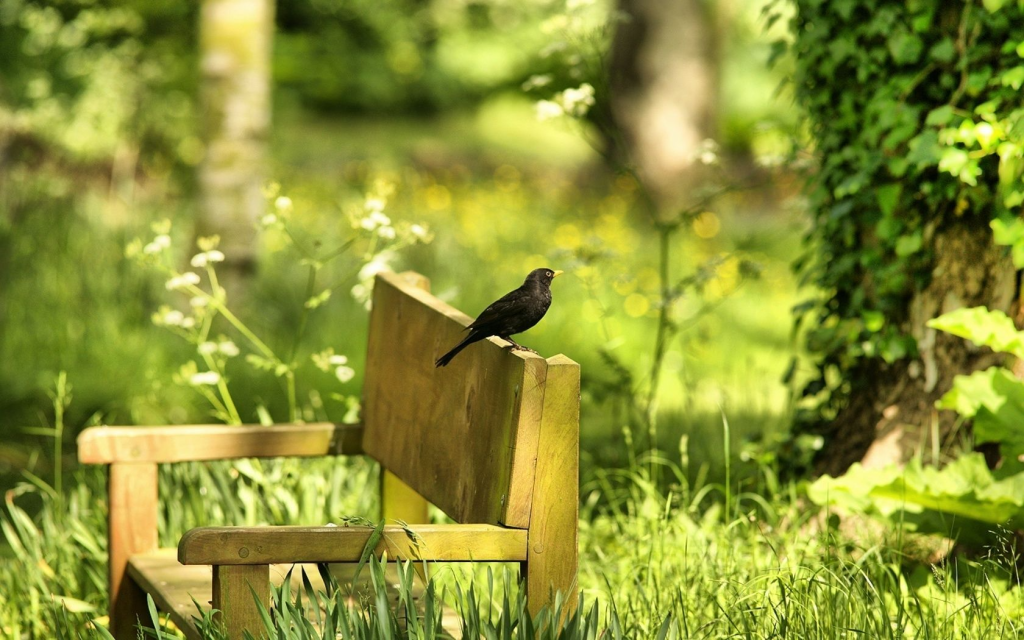 Wednesday, November 9, 2022 – Glastonbury Community Church (6:30 p.m.)
Succulent Workshop with Grace Wilcox
Grace Wilcox, owner of Graceful Acres in South Glastonbury, will help us create an arrangement of succulents, either a small table wreath for a 3-inch candle or a wall hanging. She will also describe their use and care. There will be a charge to cover the cost of plant material and forms.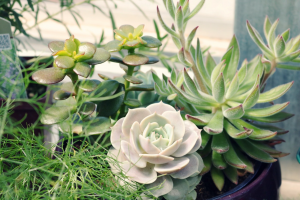 Wednesday, December 21, 2022 – Carole Fromer's House (5:00 p.m.)
Holiday Dinner and Gift Exchange
We will gather to enjoy the season with appetizers and dessert in the festively decorated home of one of our members. Following dinner, we'll participate in a fun-filled gift exchange.
** This event is for members only**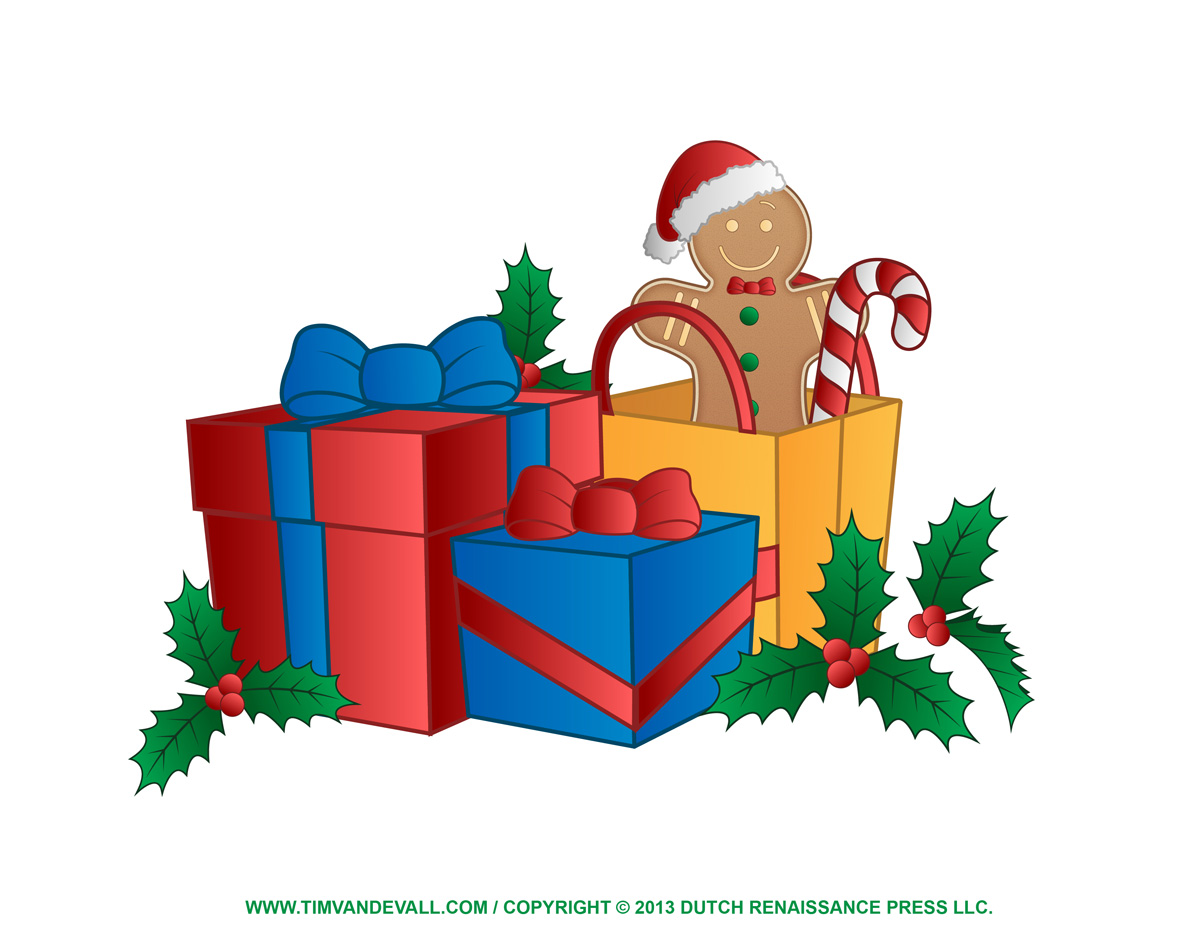 Wednesday, January 11, 2023 – Virtual Meeting (6:30 p.m.)
The Magic of Flowers and Photographing Them with Jeff Holcomb (This will be a virtual meeting on Zoom)
As the most recently evolved group in the plant world, flowers are the charismatic lions and tigers of that world. Jeff's slide presentation shows examples of floral photographs and illustrates different approaches and techniques he uses to make his photos exciting and unique. He will cover long exposures, multiple exposures, composition with pollinators and super-macros, even using microscopes. Jeff will share locations in Connecticut and New England that have public access and great flowers to see and photograph.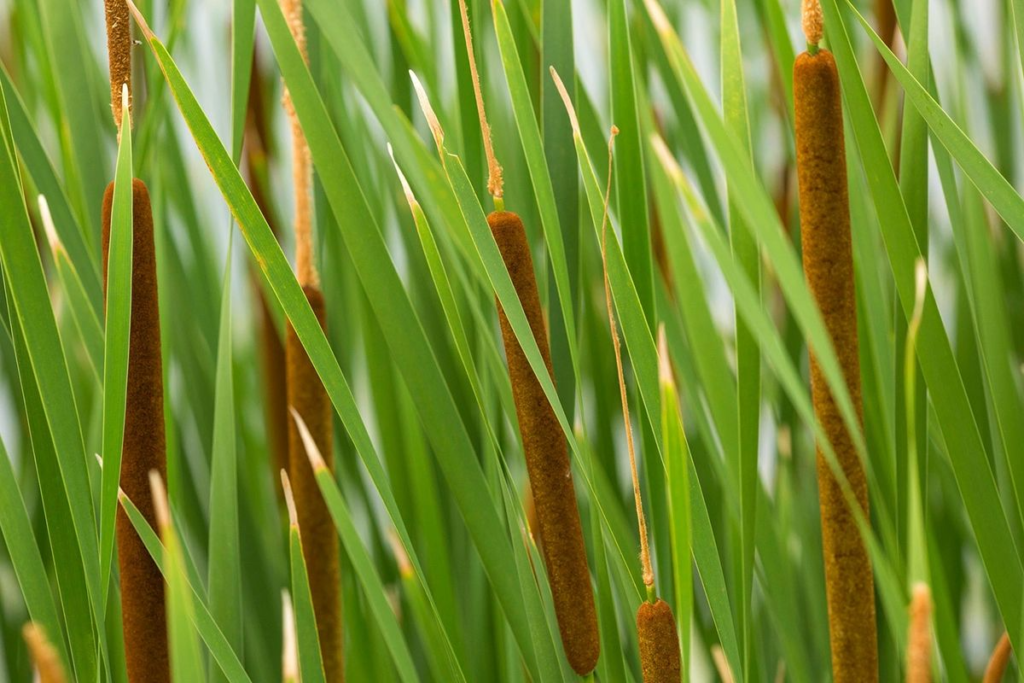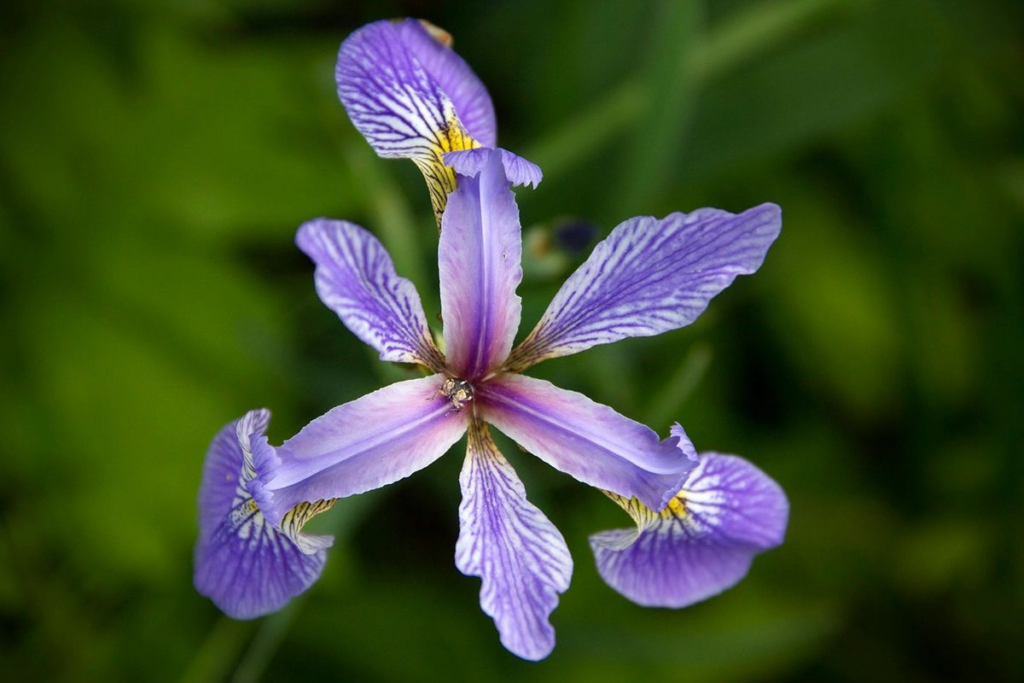 Wednesday, February 8, 2023 – Virtual Meeting (6:30 p.m.)
The Herbalist Kitchen with Brenda Sullivan (This will be a virtual meeting on Zoom)
Have you ever wondered how to use some of those wonderful plants growing in your garden? Join Glastonbury herbalist, Brenda Sullivan, to learn how food and herbs are a source for enhancing lifelong health and well-being. The benefits are endless when tapping the healing properties of vegetables, fungi, and herbs in dishes prepared with intention and purpose.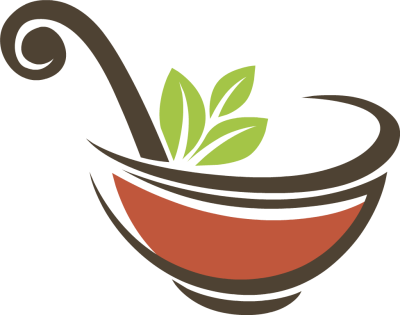 February 23 – 26, 2023
Connecticut Flower & Garden Show
at the Connecticut Convention Center in Hartford
Mark your calendar for the popular Connecticut Flower and Garden show. The show will run from Thursday through Sunday. The Federation (FGCCT) sponsors a state flower show as part of this event. Prepare to be wowed by the creativity you'll see! Check the FGCCT website (www.ctgardenclubs.org) for updates.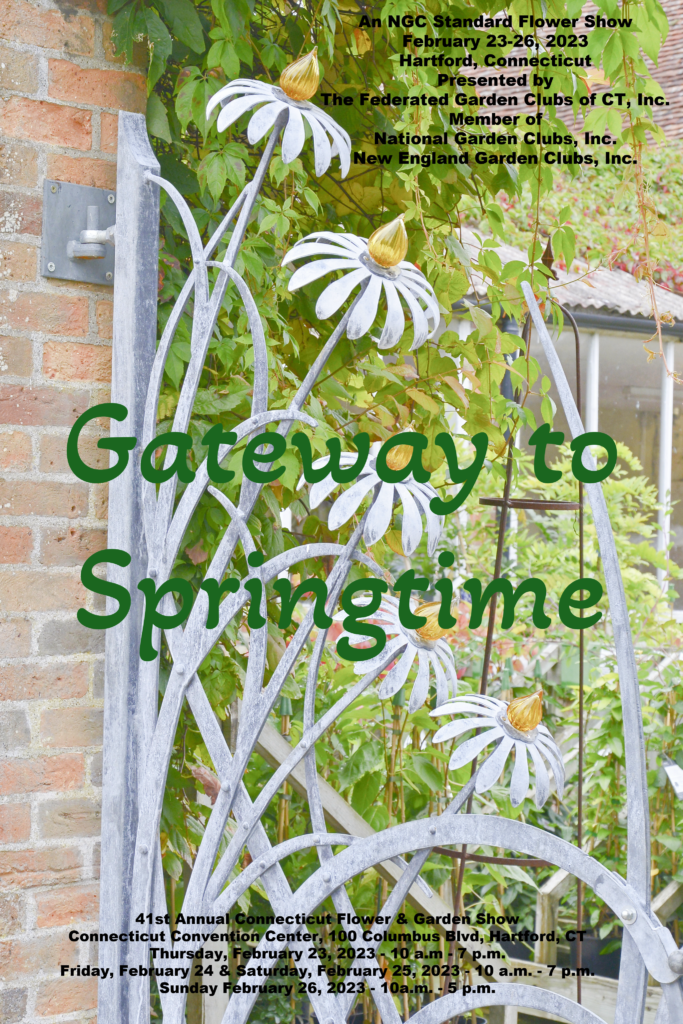 Wednesday, March 8, 2023 –
Joint program with Hill and Dale Garden Club – Glastonbury Community Church (6:30 p.m.)
Shrubs, the New Perennials with Lorraine Ballato
They are here! Shrubs that come in sizes from 12 to 24 inches, just the right size to enhance your borders and gardens. They provide color, interesting foliage, flowers and almost zero maintenance. Lorraine will introduce us to these newer cultivars so we can start phasing them into our gardens.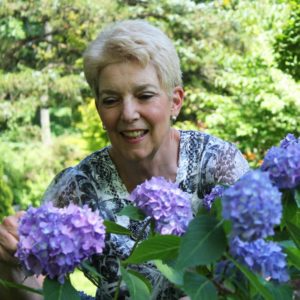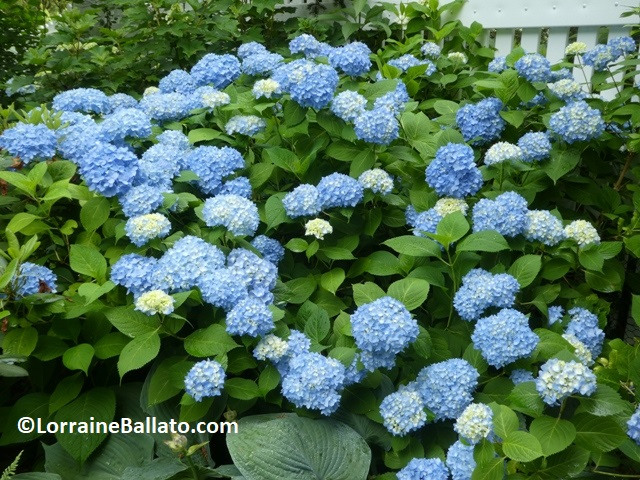 Wednesday, April 12, 2023 – Glastonbury Community Church (6:30 p.m.)
Easy Care Roses for the Connecticut Garden with Marci Martin
Marci Martin, Master Consulting Rosarian and blogger, shares the secrets for planting happy roses that will last for years in your Connecticut garden. Meet several types of roses you can select to plant in your garden that are more carefree than roses of the past. If you love roses but shudder to think about caring for them, this is the presentation for you.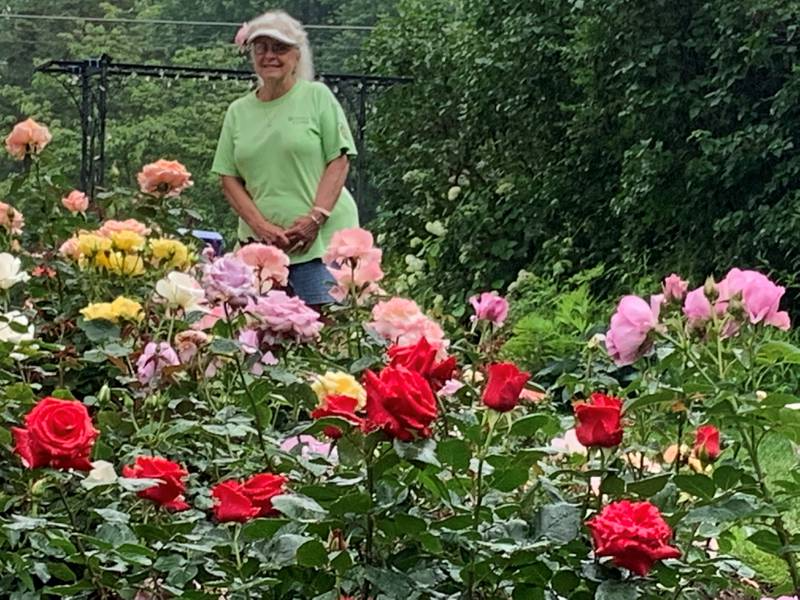 Wednesday, May 10, 2023 – Glastonbury Community Church (6:30 p.m.)
Creating Unique and Interesting Planters
Our own Ginny Smith, a Master Gardener, will present a slide show of interesting planters some of which she created and others which she photo-graphed. Her demonstration will conclude with the construction of a planter and a discussion of plant choice, design, and care.
Saturday, May 13, 2023 – Chamber of Commerce
Annual Plant Sale
Mark your calendar for our annual plant sale from 9:00 a.m. – Noon on the grounds of the Chamber of Commerce on Main Street.

Wednesday, June 14, 2023 – Location TBD (5:00 p.m.)
Garden Tour and Annual Dinner
We conclude our year with a tour of a local garden followed by dinner and our annual meeting. Details will be announced closer to the date.